More possibilities for transcritical CO2 duties
The new Alfa Laval AXP82 combines exceptional mechanical performance and low pressure drop in a frameless heat exchanger optimized for use with CO2. With AXP82, it's now possible to use the same model for a wide kW range of transcritical duties. And a new channel plate with patented features improves mechanical and thermal fatigue resistance, giving you superior reliability of efficient heat transfer under demanding pressure and temperature cycles.
Reduce your charge. Increase your potential.
Discover hitherto untapped potential for greater sustainability in commercial refrigeration, ground source heat pumps and more. Alfa Laval CB24 is the market's first compact condenser fully optimized for propane (R290). With advanced engineering – including our patented asymmetrical channel plate design – it's possible to minimize the refrigerant charge while boosting thermal efficiency. You get a safe, reliable, sustainable solution that's fully compliant with the strictest regulations.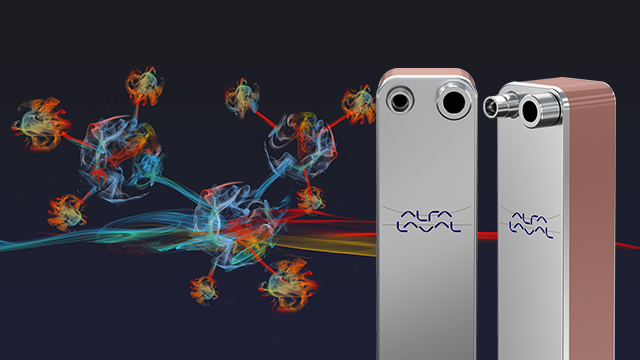 Meet Alfa Laval T15
The next generation of gasket plate-and-frame heat exchangers gets even bigger with the new Alfa Laval T15-B and T15-M. Like its predecessor the Alfa Laval M15, the T15 is a dependable workhorse that is suitable for a wide range of positions. That includes heat recovery (interchangers), product cooling and much more!
Alfa Laval Ürün Kataloğu
Alfa Laval uygulamanız için en iyi çözümü bulmanızı kolaylaştırır. Ürünlerimize göz atmak ve teklif alabileceğiniz Alfa Laval iş ortaklarını bulmak için ürün kataloğumuza göz atın.
Looking for more tools and expertise?
Get more of the knowledge Alfa Laval has gained in our 8+ decades of experience in thermal transfer. From BIM files, 3D drawing, consultant tools and much more, take a look at the many other resources we offer in the Alfa Laval Heating and Cooling Hub.