Troubleshooting for Aalborg boilers
Alfa Laval specialists can help you resolve problems with any apsects of any boiler system, regardless of type or brand. Our troubleshooting experts assist with critical or emergency issues, but also provide broader advice for preventing future boiler problems.
The experts who assist you by phone and e-mail draw on years of practical experience - and are supported by our engineering department to ensure an optimal outcome. With their guidance, many issues can be resolved by your own crew.
Troubleshooting for boilers is available 24/7, 365 days a year, with remote assistance provided via our round-the-clock service hotline. When onboard troubleshooting is needed, Alfa Laval field service engineers can quickly be dispatched to anywhere in the world - in port or at sea.
Leaflet
Troubleshooting for Aalborg boilers
Size nasıl yardımcı olabiliriz?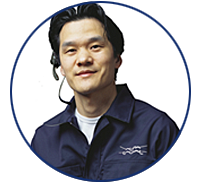 Sorularınız ve servis talepleriniz için lütfen bizimle iletişime geçin.
Denizcilik acil servisi için lütfen arayın: +46 4636 7700.
How to contact us
For remote troubleshooting, or to book our field service engineers for call-out service, you can contact our service support desk in the following ways:
24/7 service hotline: +45 4016 6686
E-mail: service.aalborg@alfalavalsupport.com
Faydalar
Quick resolution of boiler issues with immediate suggestions and guidance
Reduced risk of expensive downtime or even off-hire
Minimized cost - crew members can be guided remotely to solve problems themselves
Peace of mind - our experts answer all questions and always find a solution
Scope of supply
Troubleshooting support from Alfa Laval is available for all types of boiler and waste heat recovery systems:
Boiler systems (steam and how-water)
Thermal fluid systems
Exhaust gas economizers and waste heat recovery systems
Burners (oil/gas-fired)
Burner control and safety management systems
Alfa Laval experts can troubleshoot not only Alfa Laval Aalborg systems, but any other boiler systems.
Scope of service
Phone and e-mail support
Remote guidance in dealing with boiler issues is available from Alfa Laval experts.
24/7 service hotline
Alfa Laval experts are on hand 24/7 to resolve critical boiler issues by phone.
Call-out services
Alfa Laval field service engineers can be dispatched for boiler troubleshooting anywhere in the world, in port or during voyage.
Other 360° Service Portfolio services for your equipment
Alfa Laval Condition Audit for Aalborg boilers
Alfa Laval Performance Audit for Aalborg boilers
Alfa Laval Spare Parts for Aalborg boilers
Alfa Laval Repair for Aalborg boilers